FII-PE7030 Development and Experiment Board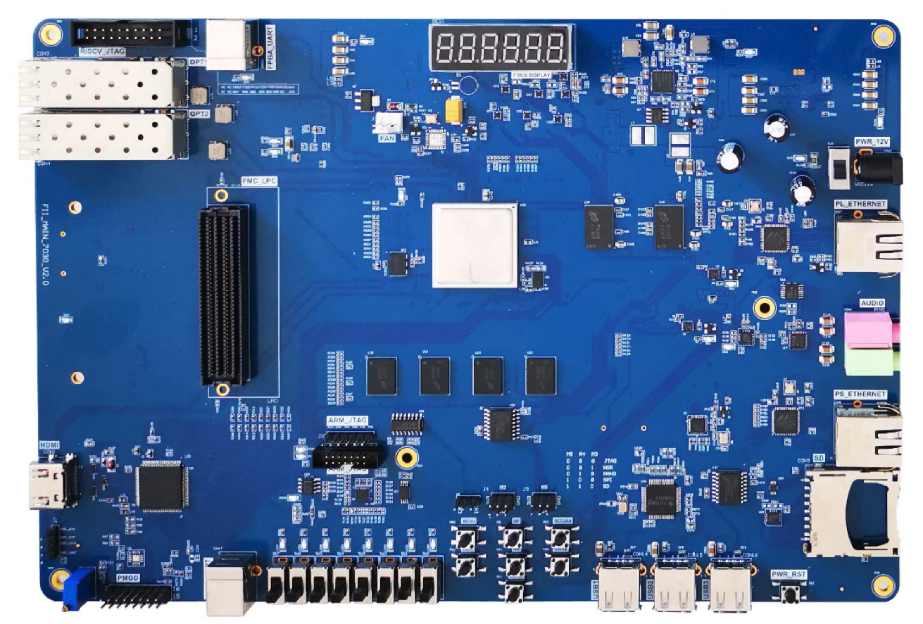 Basic Experiment Functions:
FII-PE7030 is a ready-to-use for educational platform which has been designed to cover FPGA development and experiment,  ARM SOC development and experiment,  network(copper or fiber) development ,digital communication and SDR(software define radio) with daughter board FII-BD9361 plug on.  It was designed for university students, teachers, and all other industrail professionals.  FII-PE7030 is an incredibly flexible processing platform, capable of adapting to most of your project requires.
More surprising show up that recently Engineers has successful port RISC-V(RV32G) and RV64I to this platform, it becomes a real RISC-V SOC platform.
Application:
wireless Communication
DBC(digital base band communication) and DSP
SDR Software defined radio
LTE protocol analysis
4/5G  base station
Network communication:
100M/1G  ethernet communication both for PS and PL
10G SFP+  fibre communication with multiple protocol supported like LAN, SONET/SDH, CPRI etc.
Network switch and router
VLAN
Spanning  Tree
USB:
1 480M high speed USB2.0  HUB
4 480M high speed USB2.0  connectors
CPU:
RISC-V CPU 32bit ecosystem development ,verification and validation
RISC-V CPU 64bit ecosystem development,verification and validation
Artificial Intelligence:
Audio or Voice Collection, Speech Recognition
Image Acquisition and Image Recognition, Deep Learning
IOT: ALL kinds of IOTs with RISC-V system
FII-PE7030 System Hardware Resources:
2 ports 10G Ethernet(Fibre)
2 ports100M/1G Ethernet, one for PS and for PL
1 HDMI output Interface。
dual channel Audio Interface
AD9361 Interface(FMC-LPC)
8 LEDs
8 switches
8 buttons
GPIO Expansion Port
JTAG Debug Interface
1GB ddr3 –SOC(PS)
1GB ddr3—FPGA(PL)
SDCARD Interface
32M Serial FLASH
Serial EEPROM
12bit 1MPS ADC
Temperature Sensor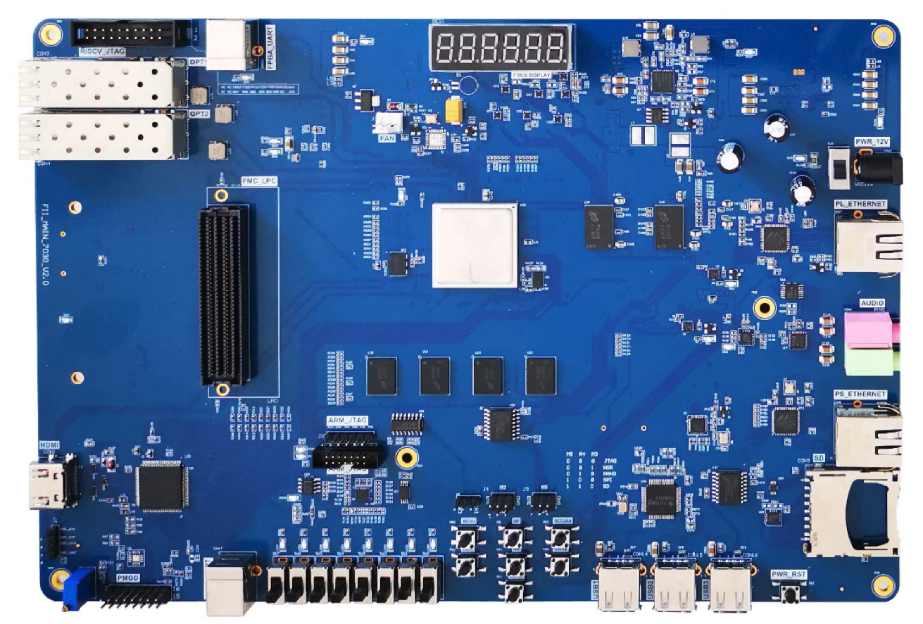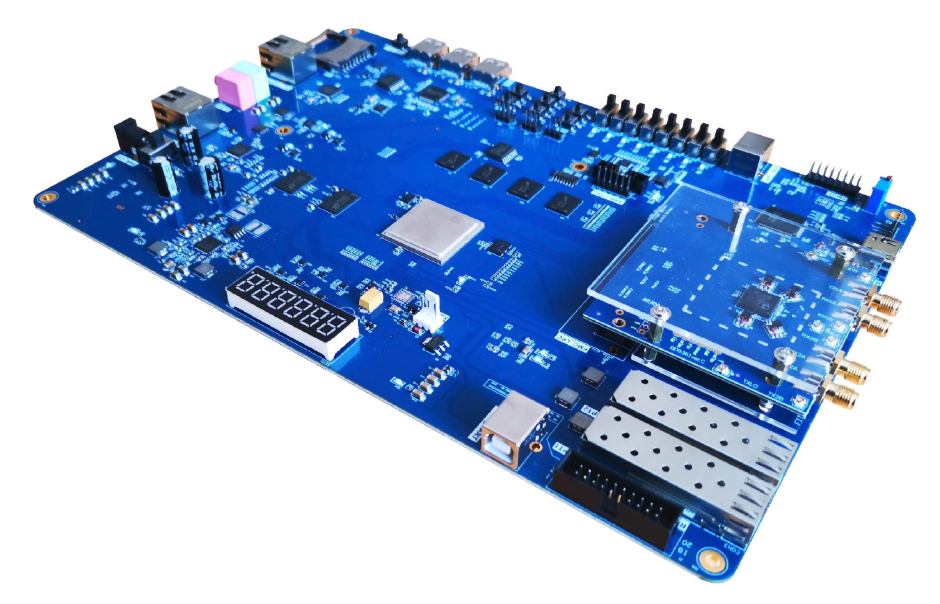 We will send you the newest Document and project files after you have ordered the products from us.
[pdf-embedder url="https://fraserinnovations.com/wp-content/uploads/2018/10/v1.0_PE7030_User_Experimental_Manual.pdf" title="PE7030_User_Experimental_Manual"]
[pdf-embedder url="https://fraserinnovations.com/wp-content/uploads/2018/10/V1.1_PE7030_hardware_reference_guide.pdf" title="PE7030 hardware reference guide"]
[pdf-embedder url="https://fraserinnovations.com/wp-content/uploads/2018/10/zynq_7030_evb_SCH_20190816_NP.pdf"]